It's been a bit quiet here on the blog, mostly because I've barely sewed the last month. The main reason is that I was very busy finishing my PhD dissertation, which was due end of august. I made the deadline (yay!), submitted the draft and now only have administrative stuff to do. That firstly means time for a holiday, but I've also been planning some new sewing projects. I'll have some more time before I start a new job, and some new costume events coming up, so that means plans are being made!
The first plan is a new era for me, late 17th century! There's a new-years ball in Gent in the opera, and after thinking about going for a couple of years that's now definite. The dress code for this year is 1660-1715, so I'm going to make something new.
I've been eyeing some golden silk, so maybe something like this:
I really love the pearls with the black bows on this dress.
Although if I find some (affordable) silk satin something like this might also still be in the running. I do really like the 'open' front.
Another big project I've been thinking about is a 1880's wool winter dress. Ever since I got my Victorian winter boots I've been eyeing wool and braid dresses. Plus: there's a winter event in December I could wear it to.
Things might change, but this is the idea I have so far. Burgundy wool, black faux fur and loads of braiding (because why make it easy).
These two are the bigger plans, but I also have some other things going on.
Firstly, I've started on a pair of 18th century stays. No plans for a dress yet, but I figured I'd start on the underwear so that once I have an event for it, I'd have a foundation to build on.
The main layers are already sewn together (green linen outer layer), but this is me planning out the boning channels. I'm also planning on some decorative stitching on these. (the black swirlies)
Additionally, I've been thinking on making an 1880's corset. I don't necessarily need a new one, by 1870's one would do for the winter dress, but I'd like trying out some new things. Particularly shaping me towards the pattern a bit more, instead of the other way around. In other words: padding. I've got most of the materials I'd need in stock, so it won't cost much extra. It'd be one layer of black coutil with red contrasting boning channels, german whalebone bones and flossing.
I saw this corset in person last week, and really liked the contrast panels for the cording, so I might try to incorporate that as well.
I've also got fabric for two vintage dresses. One 1940's black with flowers, and one 1950's plaid. Especially the first one has been planned for a while, so I'd like to get started on these as well.
This is the pattern for the plaid dress, I've got a grey-black one with a small blue stripe to make it.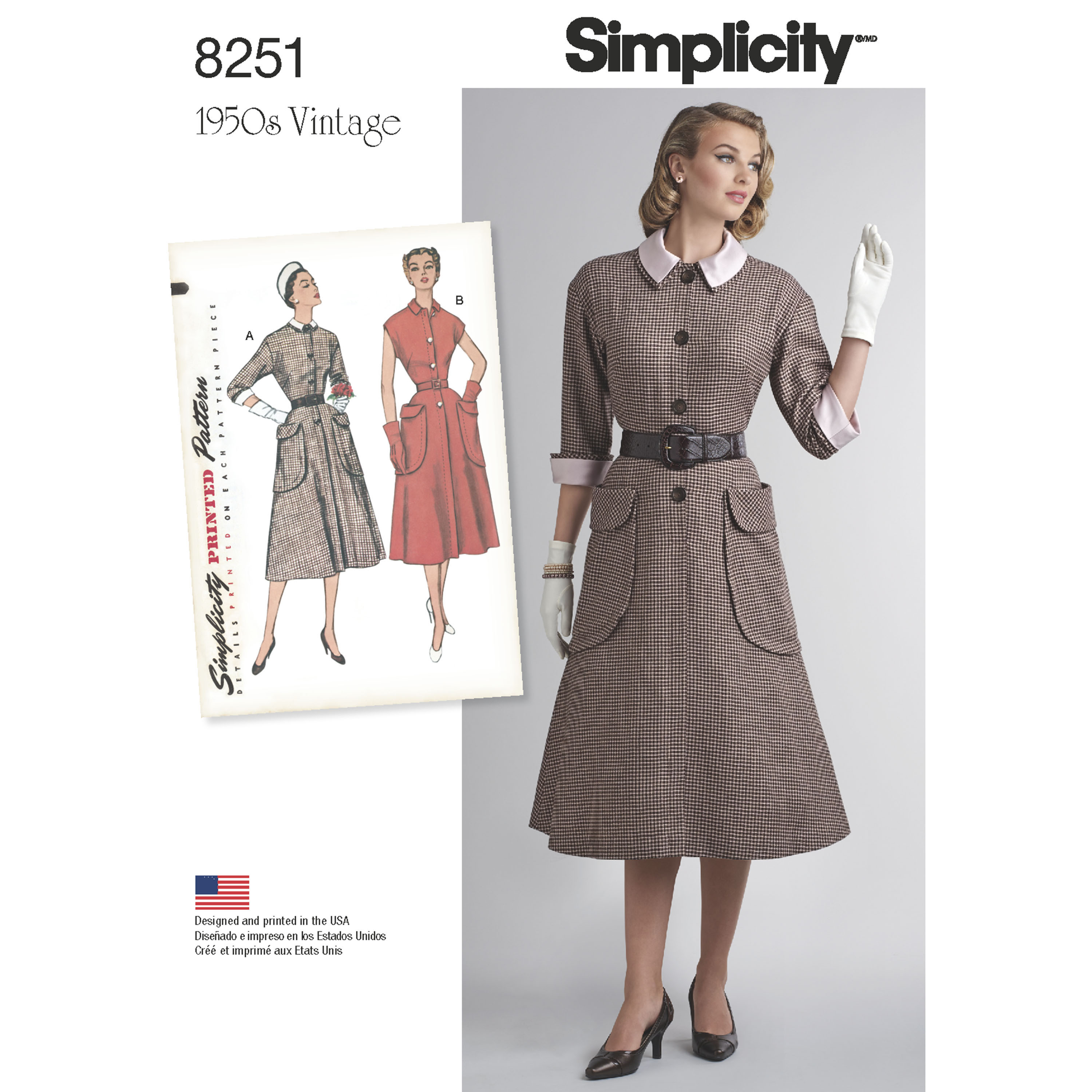 So these are the plans for the coming months! I'll see how far I get, although I have a break between jobs I also have a tendency to plan a little too much. The coming weeks I'll be on holiday, and after that I'll get started!